One of the most powerful tools for attracting and retaining preeminent scholars and first-rate teachers—who in turn attract other high-caliber faculty and students—is the endowed faculty chair. Funds donated to establish a chair attract and retain faculty of eminence and distinction.

Appointment to an endowed chair is the highest recognition a university can bestow upon a faculty member. In return, endowed chairs associate their respective donors with the academic work of the university in perpetuity. Faculty endowment support also enhances and expands the curriculum, enriches the overall academic life of an institution, and furthers discovery and research.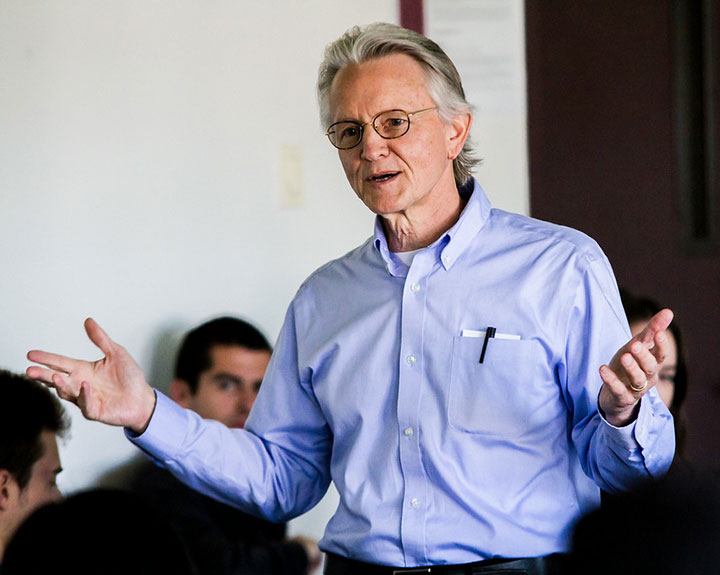 R. Chad Dreier Chair in Accounting Ethics: Lawrence Kalbers
The R. Chad Dreier Chair in Accounting Ethics Distinguished Speaker Series brings prominent executives and local business leaders to campus to share their knowledge and insights on pressing issues in accounting ethics, governance, and the public interest. As the current chair holder, Professor Lawrence Kalbers prepares accounting students for the important role they will play in society, emphasizing academic excellence, individual integrity and sound judgment. He advises undergraduate and graduate students, offers course and program guidance as well as career advice, and meets regularly with LMU's MBA Student Association.