Support Bellarmine College of Liberal Arts
LMU's Bellarmine College of Liberal Arts is the university's largest college and at the heart of its whole person education in the Ignatian tradition. With 22 majors, 30 minors and six graduate programs spanning the humanities, social sciences, and interdisciplinary fields, LMU's BCLA prepares students to flourish and adapt professionally, as well as to lead lives of purpose with a sense of deeper meaning and a higher calling.
Our world-renowned faculty are leading scholars in their fields, combining research with excellence in teaching and mentoring. Our students are formed through high-impact learning such global immersion, internships, research collaborations with faculty, and community-engaged projects. BCLA grads contribute to local, national, and global communities; work across all economic sectors; and demonstrate a commitment to lifelong learning and service.
Make your gift today!
Bellarmine's Greatest Needs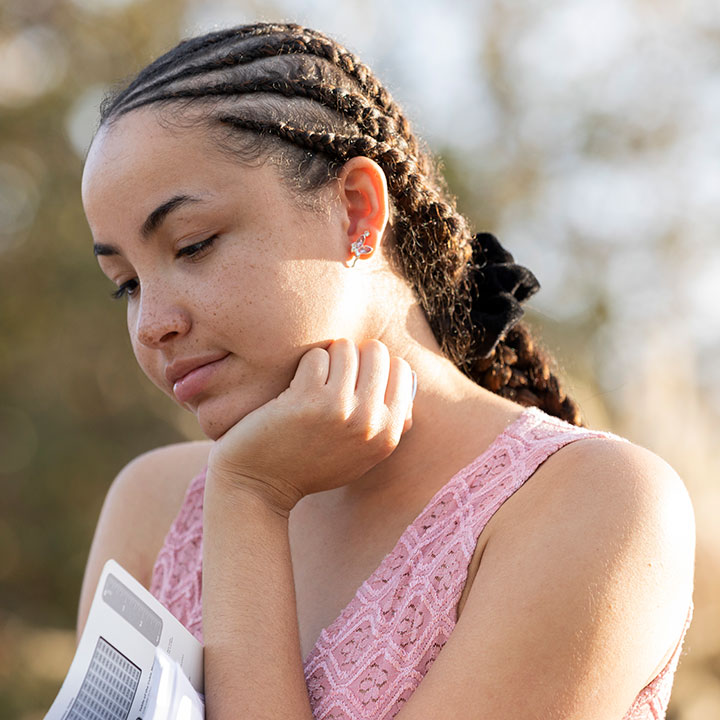 Student scholarships
Contribute to an existing scholarship fund in an area of study you care about most or create your own named scholarship fund to honor or recognize a loved one.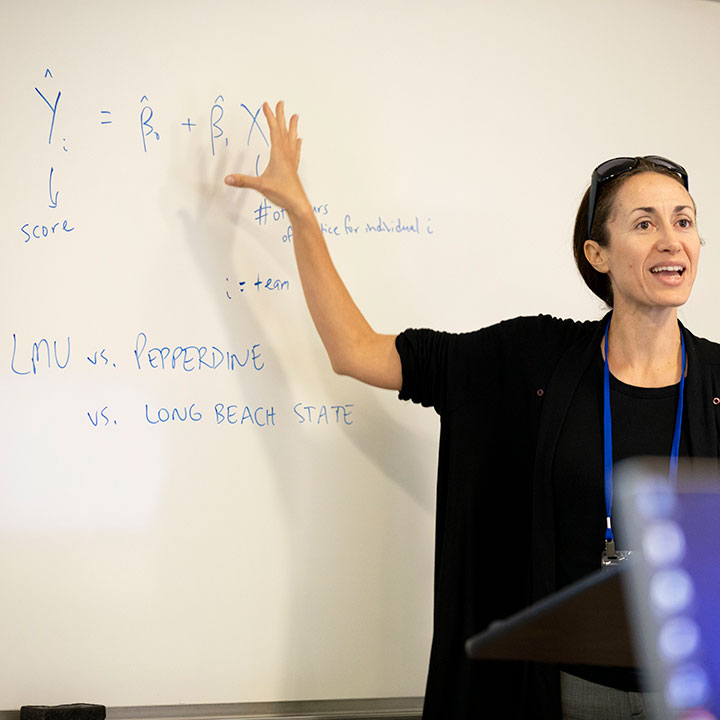 Faculty support
Recruiting, retaining and empowering LMU's teacher-scholars requires immediate-use funds that support pioneering scholarship and their continued, deep engagement at LMU.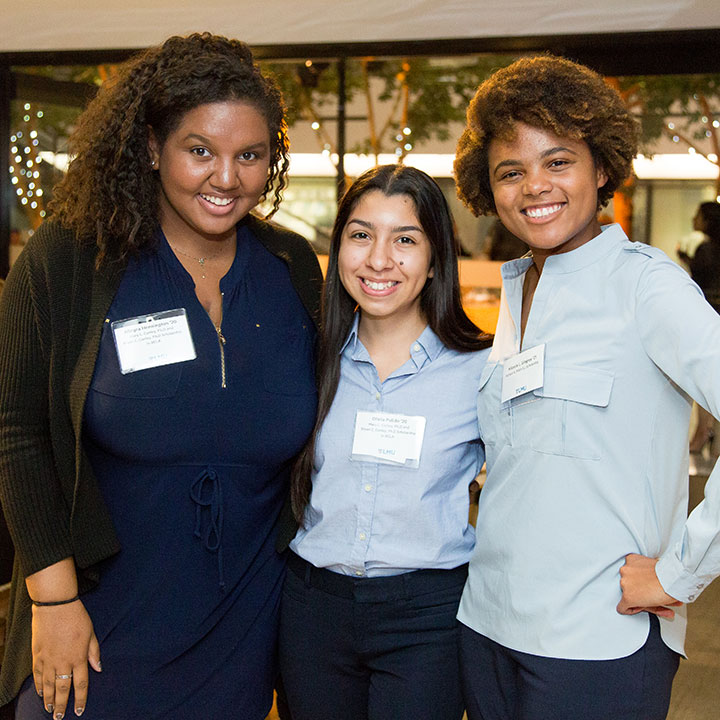 Programmatic support
Your support allows the college to design, deliver and continually improve programs that elevate students' success and prepare them to create the world we want to live in.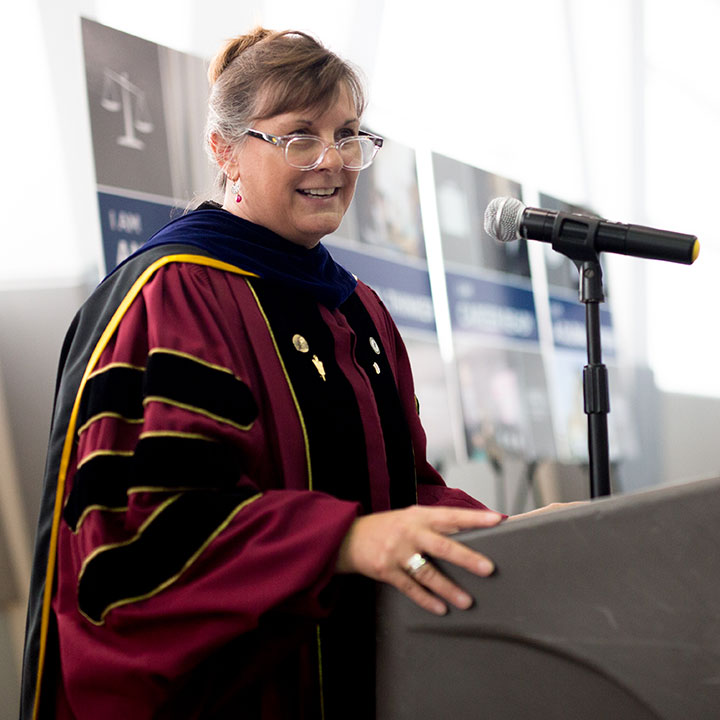 Dean's Discretionary Fund
Gifts to the Dean's Discretionary Fund allow the college to direct immediate use funds to the highest and most urgent priorities.
Your Contribution at Work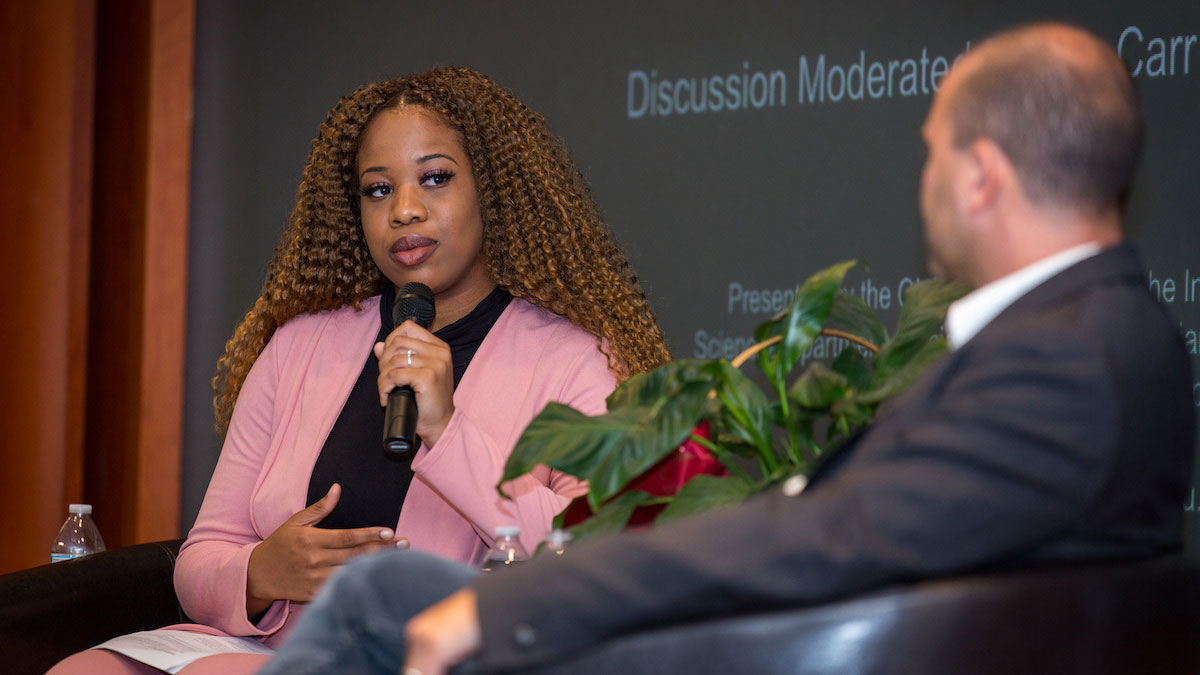 Our students engage with notable speakers and experts in an effort to understand different perspectives and contribute to important local, national, and global conversations.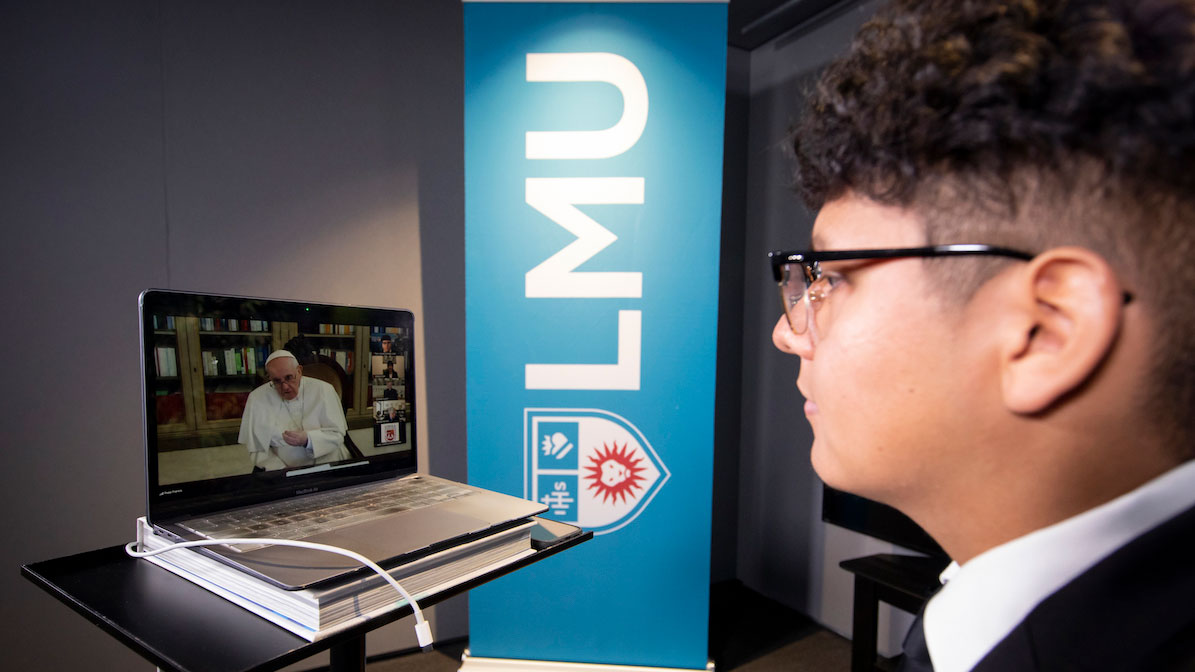 Jesus "Paco" Estrada '24 participates in a virtual dialogue with Pope Francis and discusses projects that will impact migrant communities in positive ways.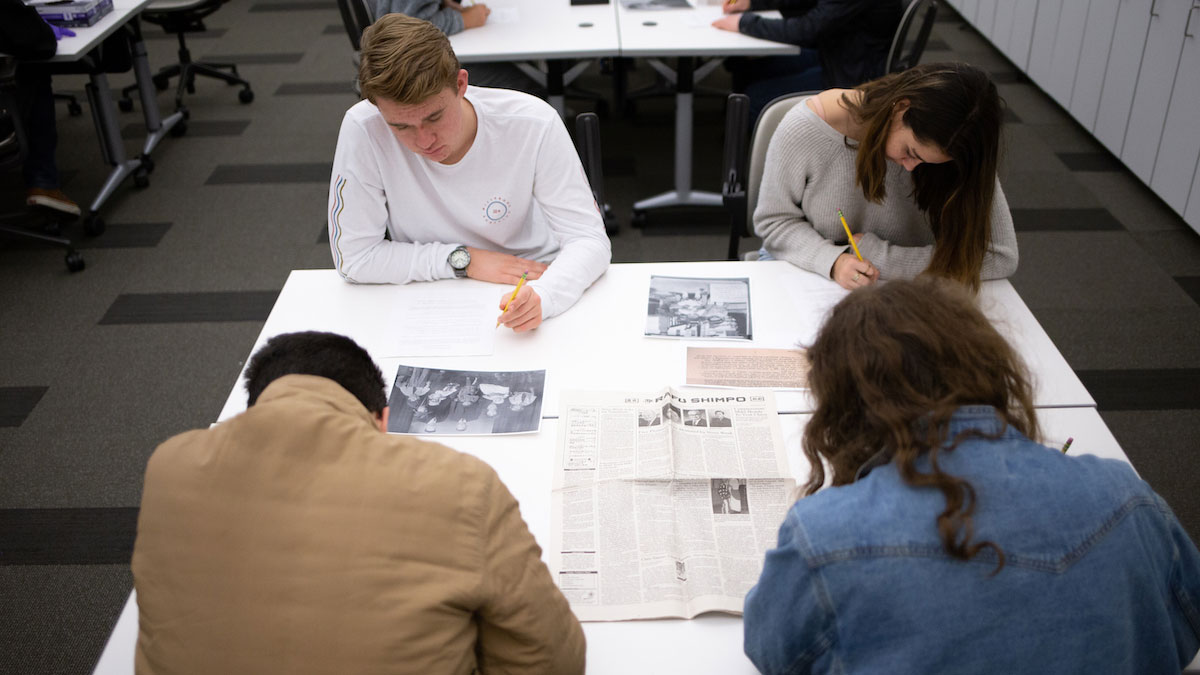 In BCLA, learning is an active process where course concepts and knowledge are presented in real-world contexts.
BCLA prioritizes global education for all students and helps to offset the cost of transformative experiences such as international internships, global immersion courses, and academic research and projects.
Insights From The Dean
"With your assistance, BCLA will continue to liberate the mind, nourish the spirit and cultivate the creativity the world needs today. As we move forward, LMU recognizes the need to continue building upon our existing programs and efforts to educate students who seek to make meaningful contributions and advance the common good."
– Dean Robbin Crabtree
Contact Us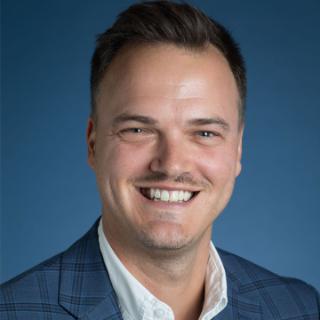 Tony Yost joined University Advancement as senior director of development for the Bellarmine College of Liberal Arts in 2021. He brings nine years of experience in development and fundraising. Yost comes to LMU from the University of Southern California where he was a director of development at the USC Gould School of Law. Prior to this, Yost was at Georgetown Law, after spending his early career consulting for political campaigns.
Connect with Tony
310.338.7852
anthony.yost@lmu.edu
Next Steps
Make Your Gift
Choose from one of the hundreds of scholarships, programs, and departments across campus. Your support makes a difference!
Give Now
Questions?
View our FAQ, or contact us directly.
More Ways to Give